I keep a larger list than the Callan tables, and just finished updating it so here's the 2015 data.
First, sorted by asset class: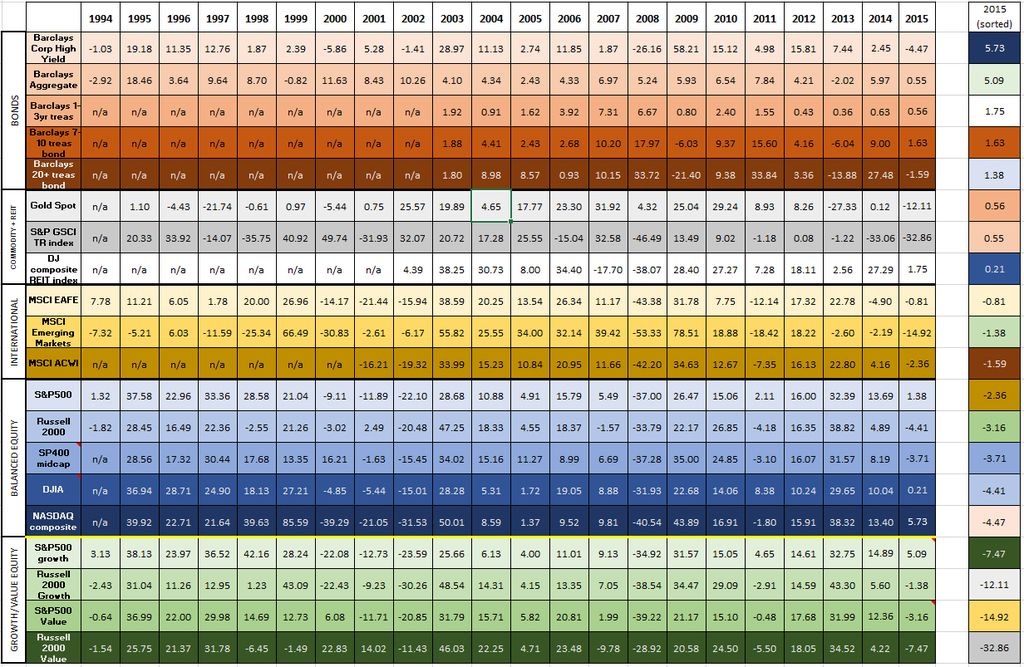 Next, sorted by return (2003-2015). Some of the indexes do not have data prior to that. so I did not sort the entries prior to 2003. Match the color of the sorted boxes to the label on the left (i.e. don't read straight across the row from the label)
any errors are mine.
The commodity index brings up the bottom again.