Broken Man 1999

wrote:

↑

Sun Nov 19, 2023 2:13 pm

srouen

wrote:

↑

Sun Nov 19, 2023 12:46 pm

The most "painful" was having to sell my beloved VW Beetle after college because the insurance in my new city would be too expensive and I didn't drive it enough to justify the cost. After all I lived in a "walkable" city! But having to lug my groceries 20 minutes from the store to my apartment was a huge pain, especially in the summer when the watermelon just looked too good to resist... I ended up getting one of those granny carts, which made it much easier, until the cart, full of groceries, broke. I ended up having to call a friend with a car to come rescue me and all my provisions.

I still miss that Bug. It was so fun to drive and easy to park!

The other only slightly painful thing we do now is that we're a one-car family of four. It's really not an issue during the school year--the kids take the bus to school, we can work from home 75% of the time, the transit is sufficient to get into the office as needed--but during the summer when we're dropping off and picking up at day camps that have weird hours or are across town, the schedule gets very tricky.

Probably everyone ever having a VW Bug remembers how fun they were to drive. Ours was a 1958 bought in 1959. Dad paid full sticker for the car. A man had bought it, and his wife refused to drive it, so he returned it to the dealer. I sold the car in 1970 or 1971 for $500. At the time people were making beach buggies out of them, removing the original body and putting on a new fiberglass body.

Sometime in the early ownership my parents + three children went to Texas in it. Wasn't comfortable, but it was fun. I rode some of the way in the compartment behind the back bench seat.

My turn with the bug was after my sister and brother had their turns, near it's life end. The engine blew, but Dad put in an engine they used in VW busses, a 40HP for busses vs a 36HP for the bugs, IIRC.

I'm sure most owners/drivers knew how to do clutch-less gear shifts.

And who can forget the "emergency fuel" lever that simply opened up a lower fuel draw. Simple, but effective.

I had something most people never had on mine. I took off the pull-rope piece from a lawn mower, and I could crank the car just like a lawn mower, with the pull rope. It didn't take as much effort to crank as the Gravely walk-behind mower we had did.

These are memories that make me smile!

Broken Man 1999
Also a flat engine, but 6 cylinder, not sure the VW van had a 6.
1968 Chevy Corvair Monza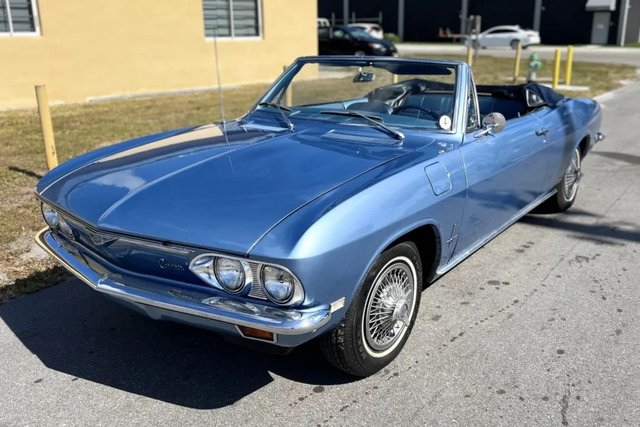 Handled great. Gas mileage was awesome. Constantly overheated.
Spending cuts...bought used, until we could buy a "real car" for our growing family.
Ended up later with a Pontiac Station Wagon, bought used, for our family of four, so we could go to the "drive in theatre" movies and make the backseats into a big bed for the kids to watch the movie and have snacks.
j