In December of 2018, Sam Dogen (the Financial Samurai)
compiled
the predictions of various 'experts' on where the S&P 500 would close at the end of 2019.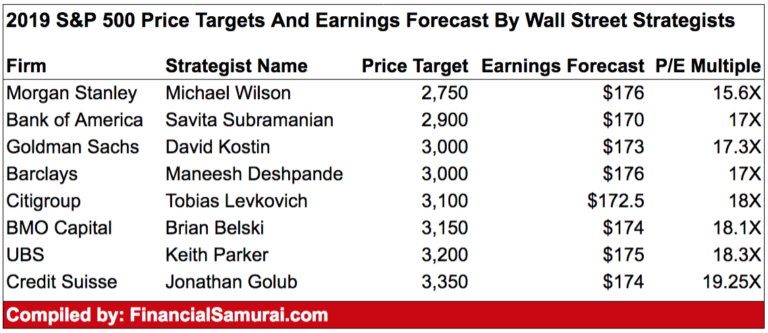 The actual closing price was 3,230.78.
The closest estimate was the second most bullish one, put forward by Keith Parker of UBS.
I put this forward only to show that seven of the eight estimates undershot the S&P 500's closing value for the year, four of them by more than 7%.
The mean estimated closing value was 3,056.25, which was still well below the actual closing value. So much for the wisdom of
this
crowd.
"It's difficult to make predictions, especially about the future."

- Danish proverb