I had planned on getting a Vanguard advisor when I turned 80. Looks like I'd better do it at 70. I might be too confident to get one if I wait.
The decline in literacy isn't as notable as the negative correlation between over confidence and cognitive decline.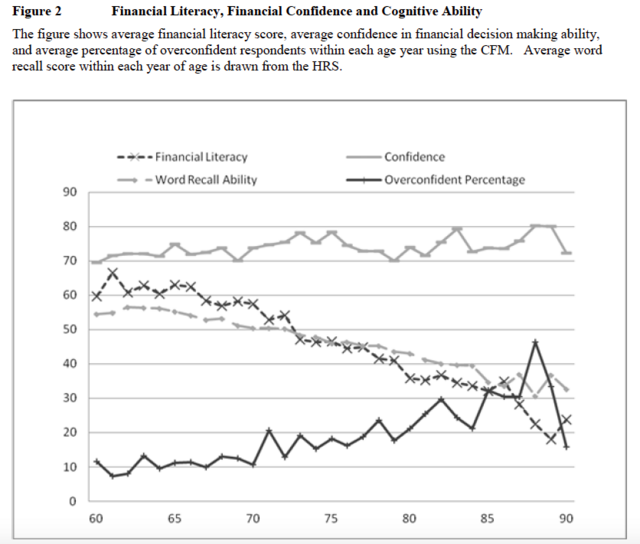 From Finke, Michael S. and Howe, John S. and Huston, Sandra J., Old Age and the Decline in Financial Literacy (August 24, 2011).
https://papers.ssrn.com/sol3/papers.cfm ... id=1948627