Have offer in on a home (midwest). Upcoming inspection they want to know if I want a 'radon test'-$150ish.
I am wondering if something like this may be more appropriate for longer term sampling data? (link below)
For the cost of this unit below I could get real time data for years, versus a one time $150 radon test by the inspector?
Seems a bit wiser to think longer term on the testing and monitoring? (for nearly the same cost)
Anyone have one of these?
or can suggest one like it? (that may be cheaper?)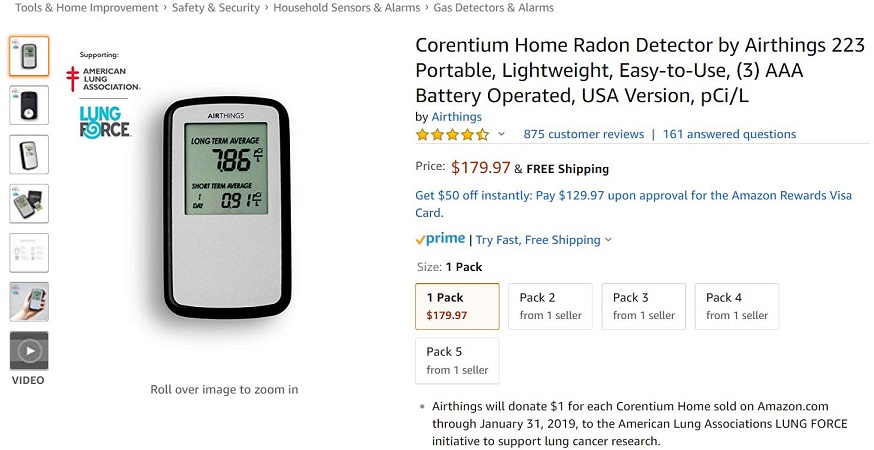 The one time kits are fine, but I struggle w/ the
sampling error
that can occur w/ such a kit. Similar to the sampling error that could occur w/ the inspector doing his test "once".
The radon thing seems like the hot button realty topic now. Stats show 1 in 15 homes need radon mitigation, have read all the articles. Didn't ask for the radon test in the offer, home does have a crawlspace under one of the floors (and it has an appropriate vapor barrier etc). Will also consider putting in a
vent fan
though not sure its needed. TBD