Hi - new joiner to the forum, I have been reading/learning, would like feedback on options around whole life policies.
I am 55 yo and got sold 2 whole life policies along the way.
Additionally, I have a 20 year fixed term life insurance (year 20 is age 61).
After reading the forum, requested inforce illustrations, and now would like to figure out next steps.
Policy 1) $49,438 90 Life, age 26, Male, Select
Annual premium of $571.84, dividends purchase paid-up additons.
On the inforce illustration, mentions that Years 31-74 cash flows/benefits could be income tax free, next year will be year 31.
Thank you in advance!
First illustration is with premiums purchasing additons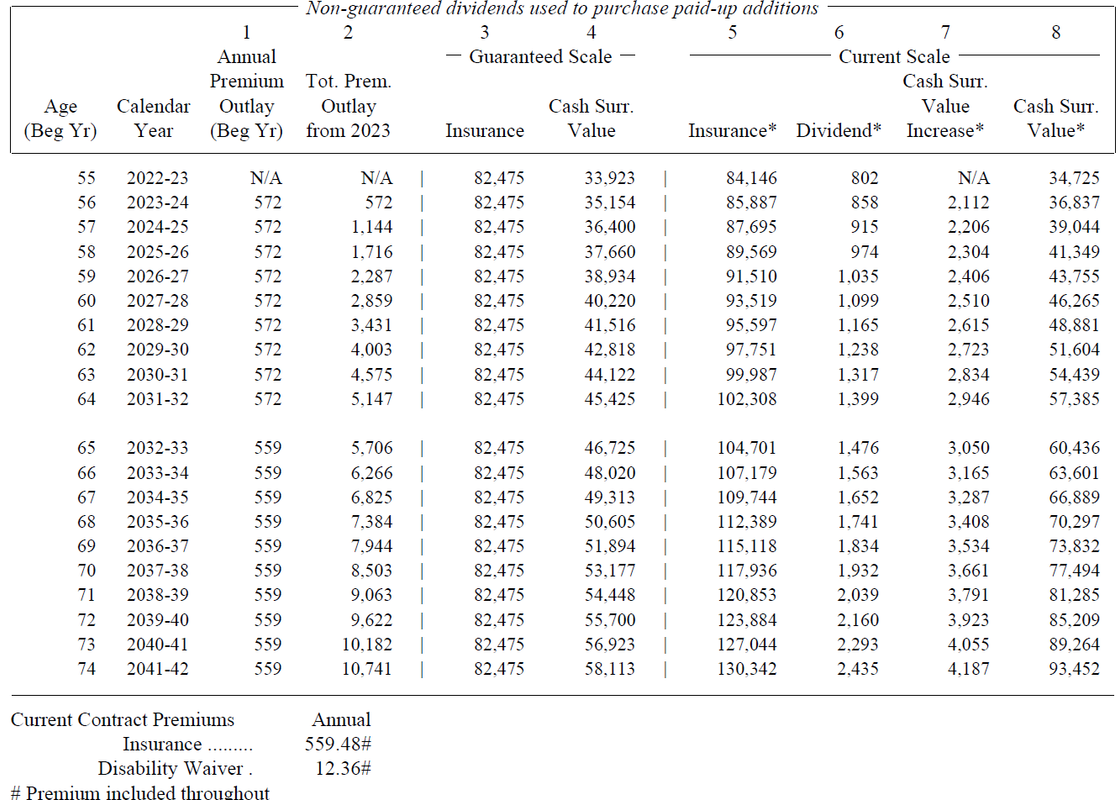 Second illustration is with dividends paying premiums.