Dear Bogleheads,
We are buying a new build home in California (San Luis Obispo). We currently live in the SF Bay Area, but will move to SLO when we retire in a few years. The new house is being built and I am perplexed by the number of upgrades the builder has to offer. We are trying to keep most things standard and will do upgrades later if we need them, but there are a few areas I want to check with the smart people on this forum.
Below are the upgrades on offer, which ones would you recommend we get?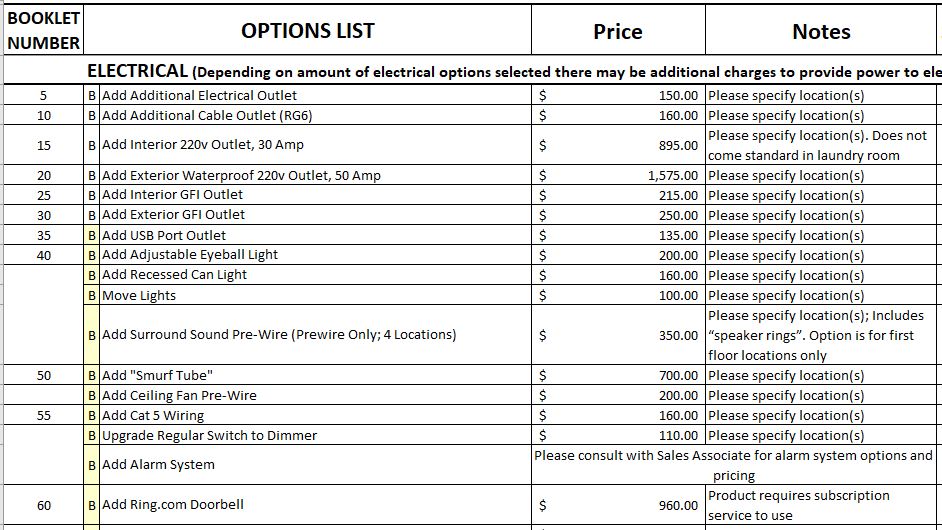 Here are some things to consider:
1. We don't have an electric car, but will consider buying one as our next car.
2. The house does not come with any 220v outlets in the laundry room, but I am guessing we can buy a gas dryer.
3. Any of these options that we should choose to future proof any electrical work is what I want to consider.
Thank you!!