Did a search, but didn't want to post this at the end of another thread and have it get buried or go unanswered.
Looking to possibly relocate in next year-ish. Want pre-approval letter in hand in the event something pops up I really like.
1)
My question:
what companies or online sites do people use to get 'preapproved'?

I went thru a local credit union before (for current home) but want to go a different route.
2)
I see one can pre-qualify on (for example) Zillow? or Realtor.com? that bad/good?
3)
Also, is a pre-qualification only good in the state you live in? (what if you live on the border between 2-3 states and may buy in either, does it matter?)
4)
How long is a pre-qual good for? what does it take to 'renew' it?
I see articles like this but don't know anything about the companies it references:
https://www.nerdwallet.com/mortgages/mo ... e-approval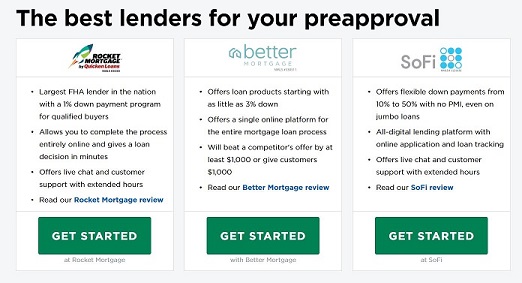 5)
Also many have frozen their credit after the Equifax debacle....so if going online how does one know which bureau to unfreeze to get pre-approved? (I assume the company would ask but...)
**6)
When getting a 'preapproval letter" I have heard to get multiple letters listing different amounts so a buyer doesn't know how much you can actually spend (i.e. if you qualify for $200k get letters for $150k, $175k and $200k use the one you see fit), is this sensible?
Thanks for any input. Currently own, but would purchase/move/sell current residence as I don't want to temporarily 'relocate' to some apartment.