Hi everyone, I am relatively new to this board but spent some time doing the research and organizing my investments. Prior to this I met with a "financial advisor" who sold me 1.4million of whole life insurance and 1.6million of yearly renewable term (with their intention of converting it to whole).
Now I agree, term is definitely better than whole. However, once you've already been sunk into it is it really that much better to leave? I have had my policy for about 2 months now. I spoke with them today and I was told if I were to cancel my policy today, I would only receive $1800. I made an annual payment of $13614 for this whole life policy. I was just going to simply cancel the term policy since I don't need it now, its not level, and its not a competitive rate. Based on what I have seen about whole life my policy doesn't seem great, cash value really only breaks even at like 15 years. I've attached the summary below: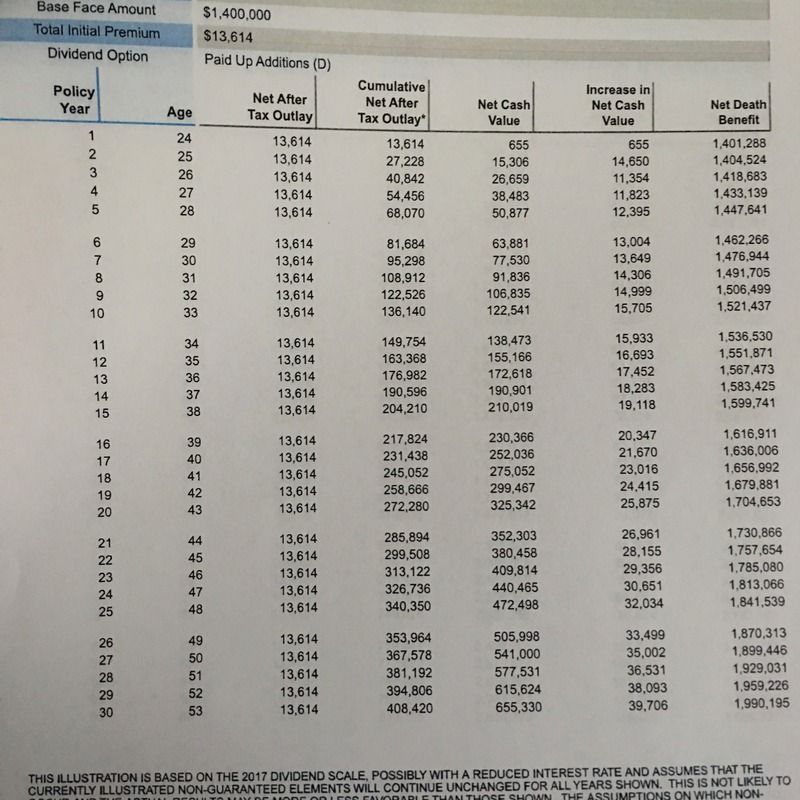 Is it truly the best idea to just cancel it now? I have a hard time swallowing a $12000 loss or so this quickly. Should I maybe get a consult?
Quick summary of situation: single 24 year old, maxing traditional 401k, roth ira, HSA, no dependents