I'm doing the subpanel, feed, and electrical work on a new
"shop/farm building".
The building is metal so "Code" is commercial style with EMT and MC cabling, steel j boxes, etc.
*
Building permit has been run and permitted.
Question:
The feed to the panel is a 1-1/2" plastic conduit. It's in the
rear corner of the shop
and is 52 inches tall.
Since it is exposed and not against the wall, does it need to have a "chase" or other protection?
If so, would the following work to fit Code:
1. Full chase, boxing in or wall in (metal or wood studs w/half height wall?)
2. Unistrut on both sides, or just behind with a "U" clamp?
3. ????
I looked up the "NEC Code" but couldn't find something addressing this.
*note: I may or may not do an interior finish out flush to the "C" channels so has to look good.
Thanks for the help.
j
pics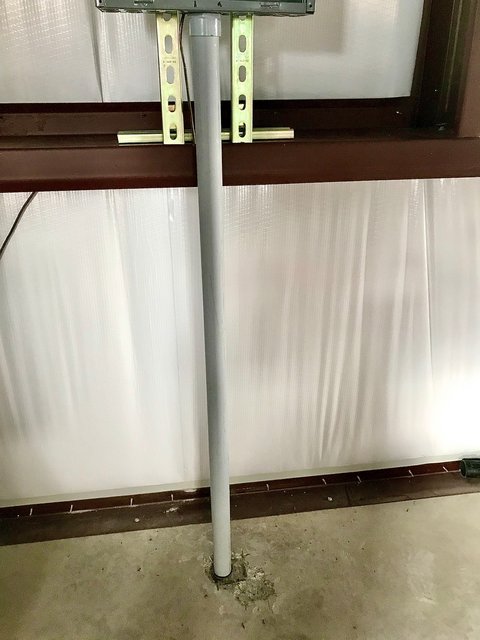 image hosting site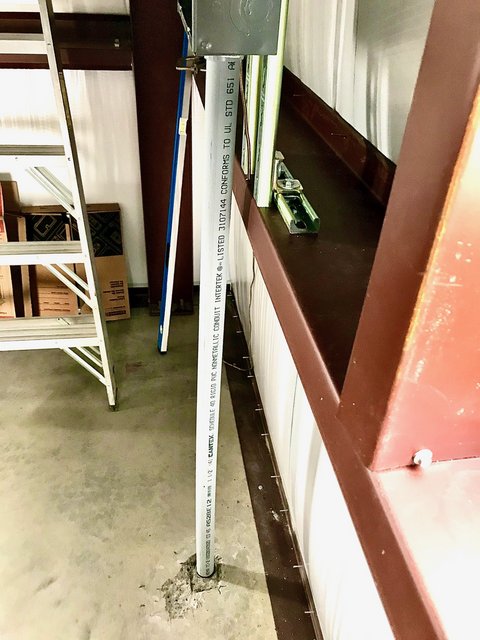 FOLLOW UP ADDED: (thanks everyone for your help)
Per code and everyone's advice, I added some unistrut to conform to the 36" rule for clamping feed conduit. I also added a 2 inch EMT section of pipe to the existing elec. PVC section to give it ridigity and protection. It had the right inside diameter to make it work. I was trying not to make things look too "jimmy rigged" but it was the best I could come up with.
Thanks again.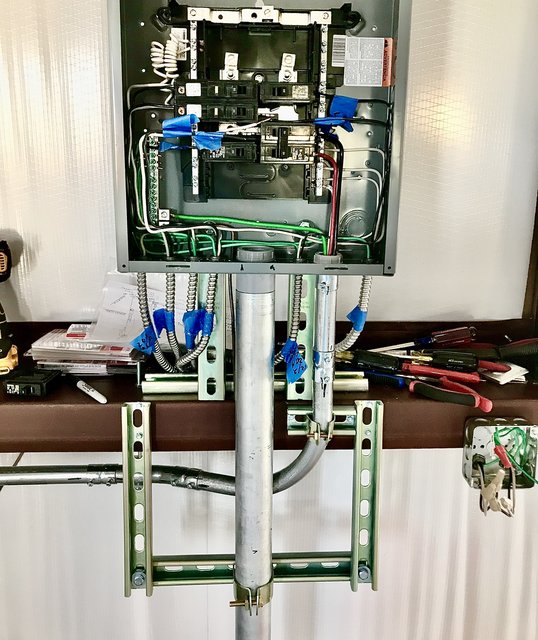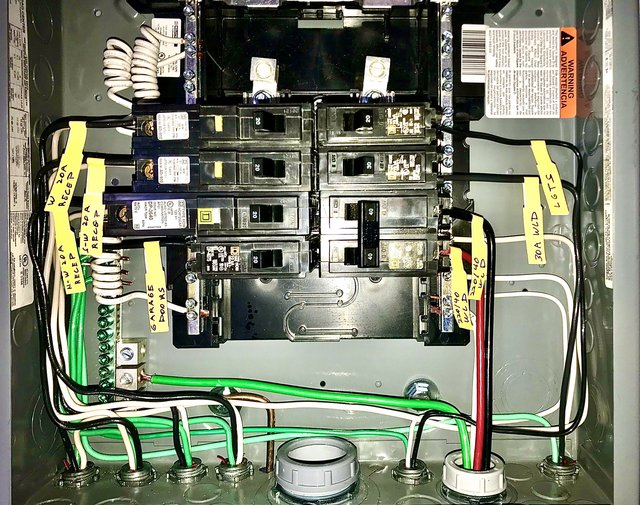 All that's left is to pull the main feed and land it.
j