As I mentioned earlier, I have a '16 4Runner Trail Premium. I also have a 5' x 8' open trailer that's great for hauling lumber, soggy bags of mulch and whatnot. It's easier to load and unload than hauling large stuff inside the 4Runner. I don't know how far she has to drive to get to the feed store, but it's a thought.
And speaking of Land Cruisers, my roomie in college bought a new '72 Land Cruiser. I'd buy one in a heartbeat if that's what they were selling now. Floor drains for hosing it out and all that good practical stuff... no wall to wall carpeting and leather seats fret over.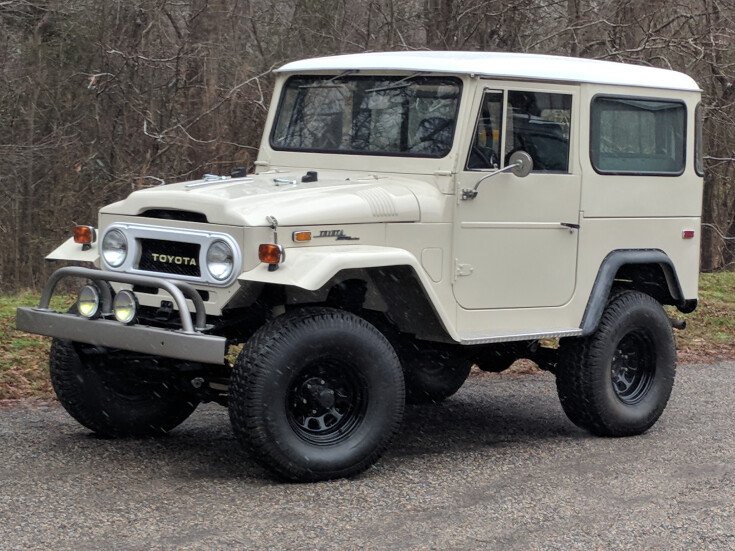 I know, this is a '71, but you get the idea.