I have some nice white/light colored button down short sleeve shirts that look nice and are good for hot weather, but I worry about getting those dreaded yellow underarm stains. The shirts have some colored stripes and such, so dipping them in bleach sounds like it would damage them.
I live in a very hot climate, where it is too hot to wear an undershirt. My understanding is that the staining is caused by wearing antiperspirants, but stopping that isn't an option!
Is there any way to prevent or fix this problem? They are nice shirts and I don't want to destroy them!
Here's an example pic I found online.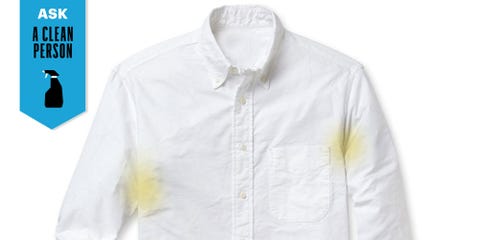 Edit: thanks for the the tips thus far! To clarify, the goal is to let me wear a button down shirt
without
an undershirt underneath