I am not a regular Airbnb user but year or two back I dont' recall all these 'fees' roughly increasing the cost of a stay by often nearly 30-50% in some cases.
Is this anyone elses experience?
Its to the point where its cheaper to get a hotel room and not deal with the hassle.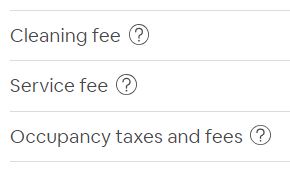 Kinda frustrating as it's a nice option....but the FEES.....!