I have been searching for the right premium watch for about 6 years. I don't need one, can't justify the cost and realize it is a luxury. My favorite watch is my Casio WaveCeptor that syncs with some nuclear clock signal and cost $69. I currently wear an Apple Watch so my coworkers stopped making fun of me. It tells time really well but needs charged all the time. Etc., etc., etc... I can afford a fancy watch and will be buying it for me, not for anyone else.
Ok, with all that being said, I found the one I want (IWC Portuguese 7 day, model # IW500113):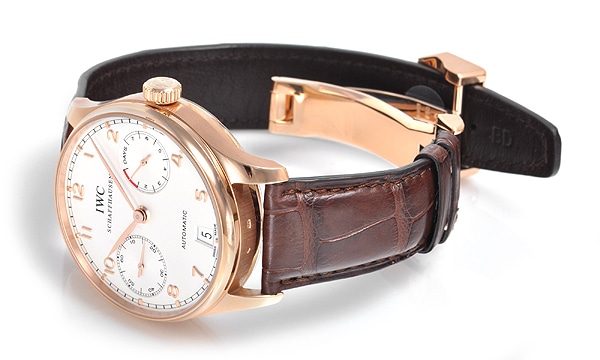 I don't know anything about fine watches. This one costs a lot. Retail is $24,200. Standard AD discounted price is $18,995. Grey market is $15,850. I found a nice pre-owned for $14,500 that I might be able to get for a bit less.
Questions:
1. Any input on IWC as a watch?
2. Any thoughts on new from authorized dealer, new grey market (no factory warranty) or slightly used with balance of factory warranty.
Any other thoughts, relevant or not, are welcome.
Corn