Vanguard Ultra Short has been around now for a little over five years. I wondered how it was doing.
"Product summary
The fund's investment objective is to seek to provide current income
while maintaining limited price volatility
. The fund invests in a diversified portfolio of high-quality and,
to a lesser extent, medium-quality
fixed income securities"
https://investor.vanguard.com/mutual-fu ... view/vubfx
VUBFX: Ultra Short
VBIRX: Short-Term Index
Growth: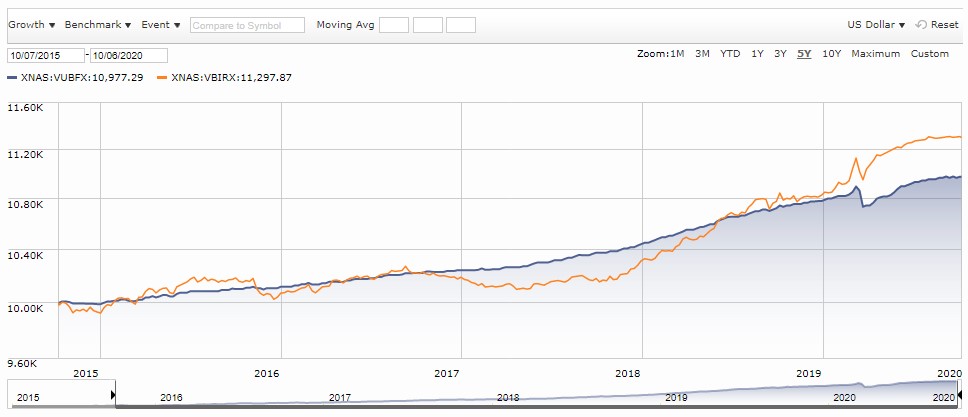 Price: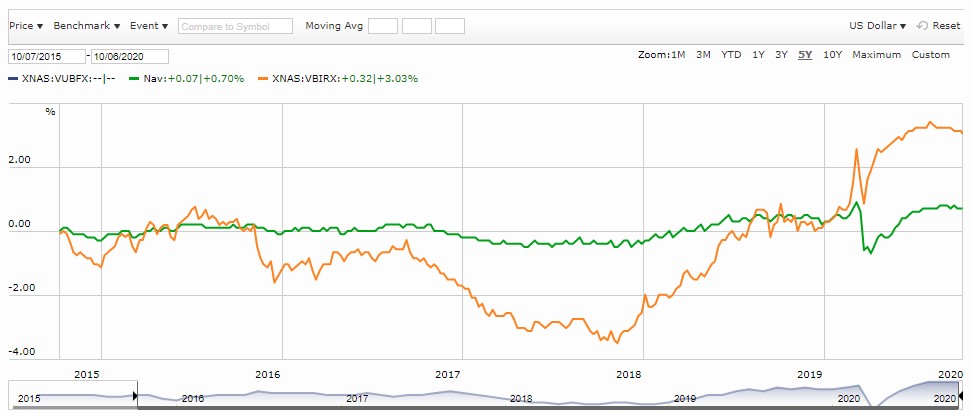 Any thoughts?