capran

wrote:

↑

Tue Sep 08, 2020 11:27 am

I used to think that a bull or bear market was defined as a sustained (2 quarters or more) of a 20% rise (bull) or fall (bear) of a market index, as measured from the high or low point of said market. By my figures, the past bull market of the S&P began on 3/9/2009 when the market hit 676.53 and ended at 3386.15 on 2/19/2020. By my computation, it lasted 131.33 months and was up 400.5, and places it solidly in the #2 bull market in terms of longest and greatest. The number one spot still belongs to the 12/4/87 to 3/24/00 bull, which rose 582% (from 223.92 to 1527.46). so that seems an easy calculation. Where I am confused is how the recent decline and rise to new highs plays out. If the high on February 19,2020 was 3386.15, and the low on March 23,2020 was 2237.40, that is a decline of 30.7%, but does the duration of just a little over a month count toward it being the end of the bear market and the start of a new bull market, even though it's duration was so short? Just trying to reconcile my earlier faulty understanding of bull and bear to include shorter durations of 20+% increases and decreases, with no regard to duration.
is there a reason to even worry about this?
i.e., is it actionable and if so, how/why?
this is one investment company's idea that might answer your question (but there's no one definition I believe):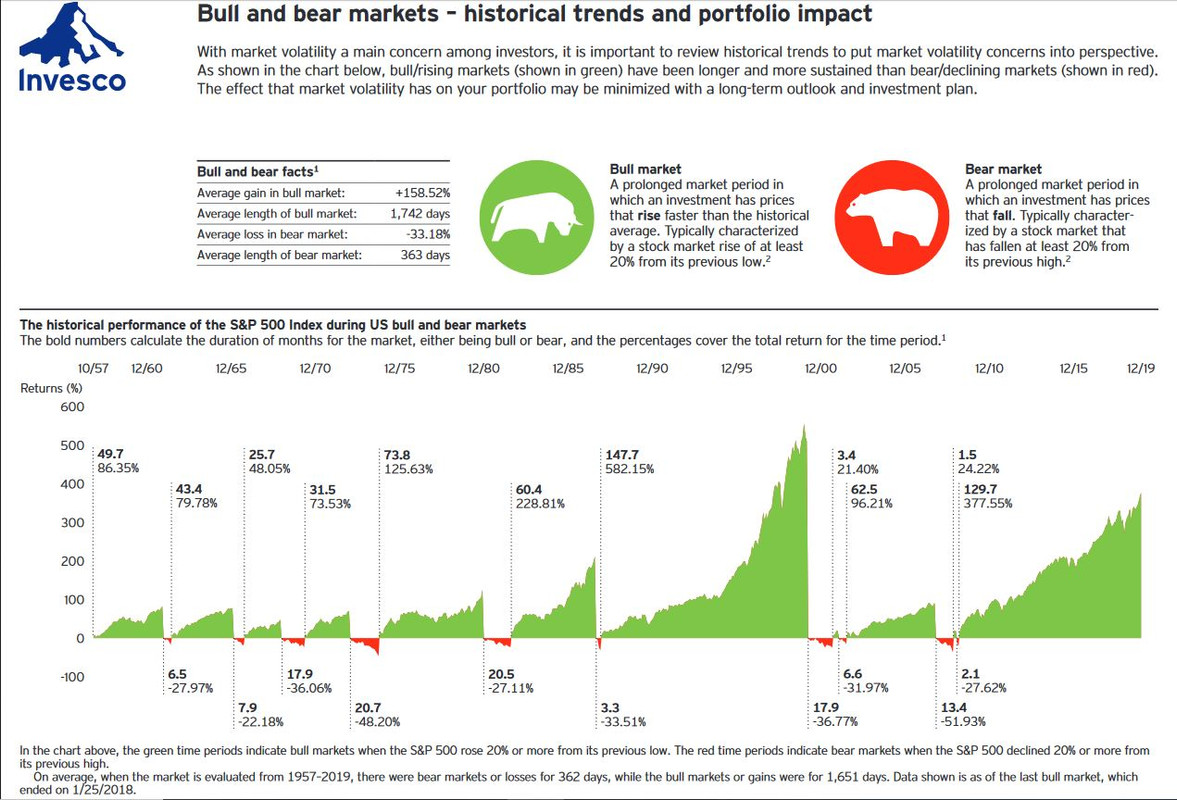 https://www.invesco.com/us-rest/content ... =investors