For a long time the three fund portfolio has been sort of a mainstay for Boglehead's primary thought process. The three funds are Total Us Stock Market, Total International Stock Market and Total Bond Market. Most of us use some kind of variations on this idea in one form or another.
Based on the recent market kerfuffle I suggest that we use a four fund portfolio instead. Use two funds for the bond portion instead of only one. An Intermediate Treasury fund plus an intermediate
Treasury
Corporate fund instead of only one TBM fund.
If we did that we could gain a lot in stock market crashes rebalncing by selling the Treasury component to buy equities as this price chart illustrates.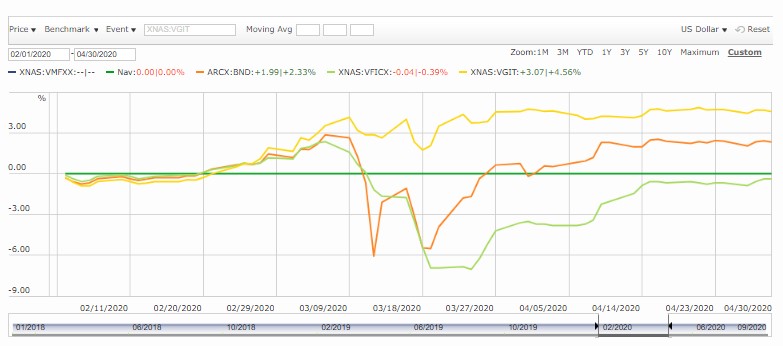 BND (Total Bond) Orange, VFICX (Corporate) Green, VGIT (Treasury) Yellow
After the stock market recovers just rebalnce the bond portfolio back.
Using a bond protfolio with 2 parts Treasuries and one part Corporates has come pretty close to matching a TBM portfolio over the last ten years.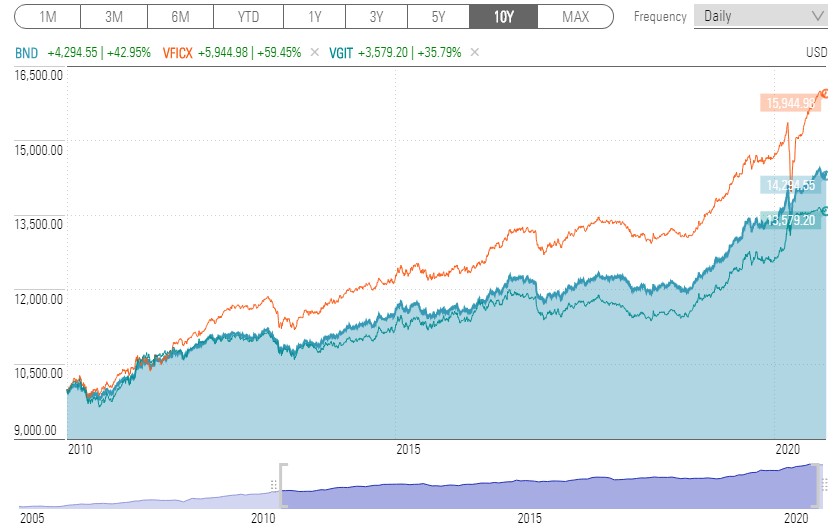 BND Blue, VFICX Orange, VGIT the lower blue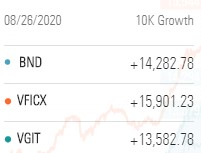 Any thoughts?
(For those of you that only rebalance on your mother in laws birthday or just turned off their TV in March and April please ignore this thread.)