This question is for people who invest in REITs outside of TSM/SP500. (to avoid answers like "I have REITs in TSM")
Are you sticking with VNQ/VGSLX - Vanguard Real Estate ETF or invested in other alternatives? What is max allocations to REITs outside TSM?
As more and more companies permanently move towards working from home, Commercial Real Estate will be in trouble. Entertainment related properties are also affected over the medium term.. Rent non-payment for residential properties would likely be shorter term..
In this scenario would a REIT ETF like VNQ still be the best bet? Are you considering other ETFs/Funds or Individual ETFs?
Do you expect REITs to drop more that TSM during this recession and have bigger upside after? This happened during 2008-09 which was real-estate related. It seems to be easiest for Fed and govt to support real estate/mortgages than other sectors.
=====
I added bit of XLRE (Select REIT ETF) and a few individual REITs during the last drawdown.. Will add more..
Comparison of REIT ETFs (numbers from Feb 2020)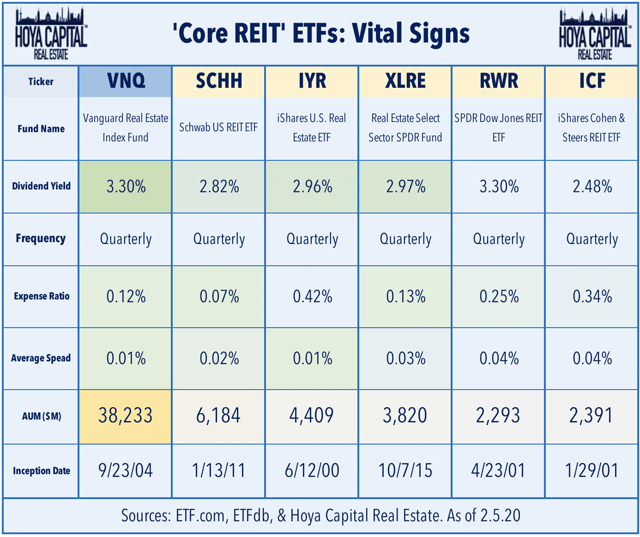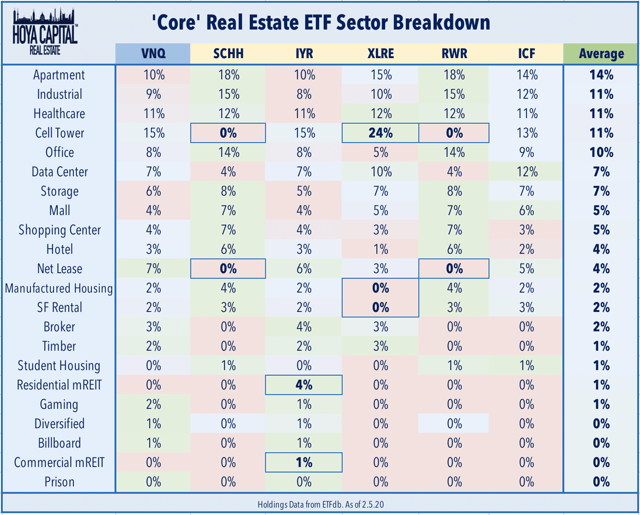 https://seekingalpha.com/article/432197 ... iath-story
Some individual REITS I added were healthcare focused like MPW, SBRA.
https://seekingalpha.com/article/433880 ... fe-support