Here are step by step directions.
On form 8995
Line 6, place Section 199a dividends from 1099-Div box 5 (in attached example, I had $5,000 in Section 199a dividends in Box 5)
Line 7, carryover from last year (should be 0)
Line 8, Line 6 plus line 7
Line 9 Multiple line 8 * .20
Line 10 Add line 5 + 9 (line 5 should be zero so you are just copying line 9)
Line 11 This is line 8b from 1040 (adjusted gross income $68,000) - line 9 from 1040 (standard deduction or deduction from Schedule A $12,200)
Line 12 Total of Capital Gains from Schedule D
Line 13 Subtract line 12 from line 11
Line 14 Multiple line 13 * .2 (this is your maximum Qualified Business Income Deduction)
Line 15 Enter the lessor of Line 10 or 14 (this is just the actual Qualified Business Income Deduction or the maximum Qualified Business Income Deduction whichever is lower)
That is it for form 8995.
On Form 1040, Put line 15 from form 8995 on line 10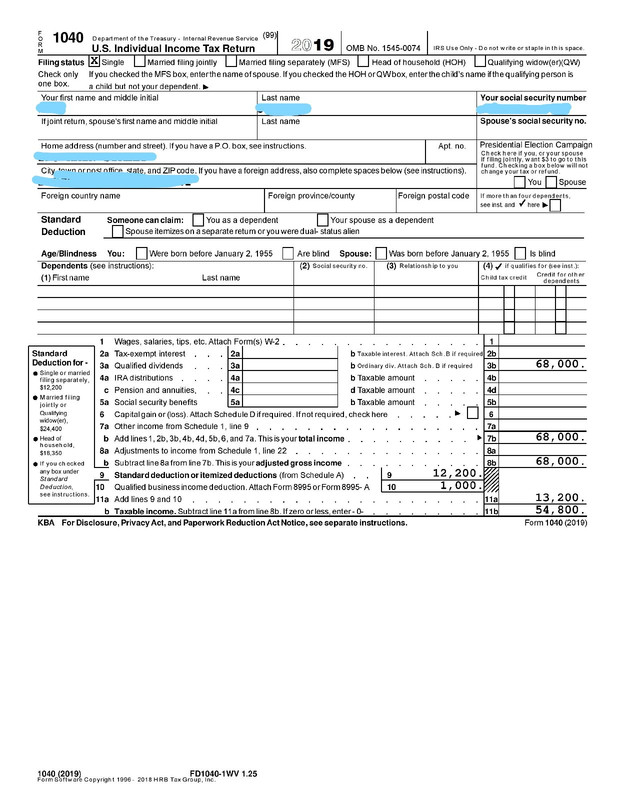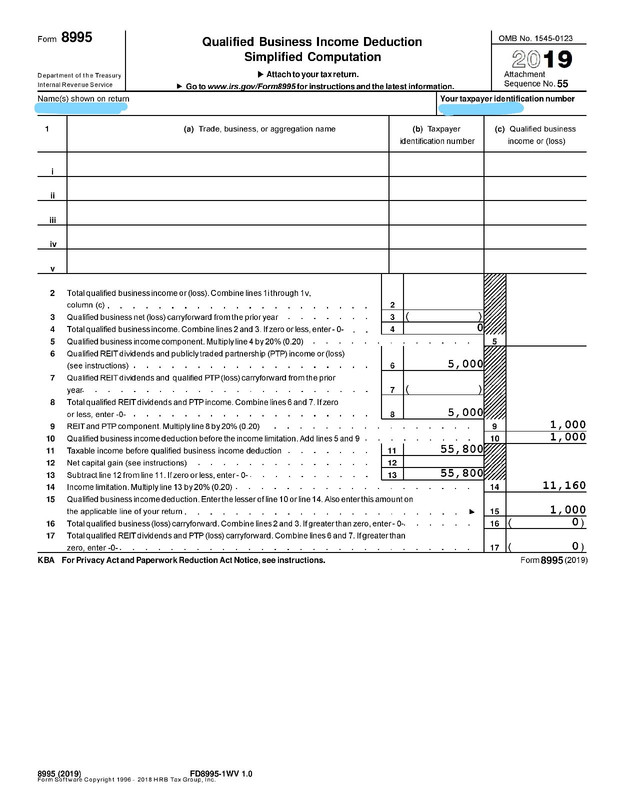 [/quote]
Thanks DrCheese, your post really helped me with this deduction. I appreciate you taking the time to do this in such detail.
50/50
[/quote]
I believe there is one typo in this. For line 12 "Net Capital Gain", the instructions say that this is the sum of qualified dividends (from 1040 line 3a) plus the smaller of Line 15 or 16 from Schedule D.