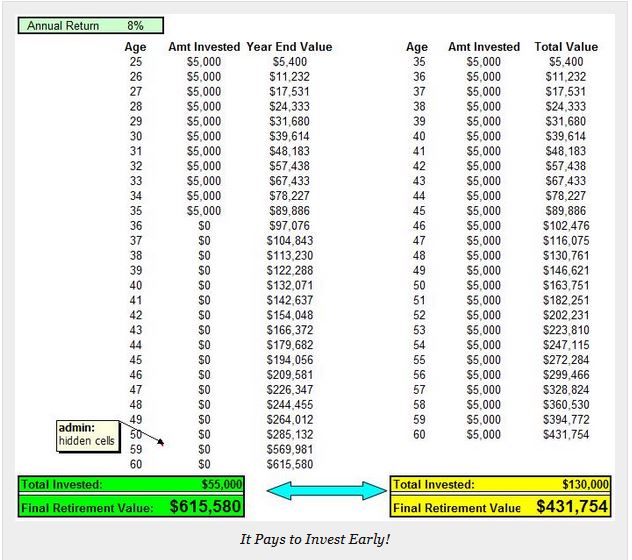 I've seen many charts about how investing early from age 25-35 will wind up with more than someone who invests the same amount a year from 35-60. Is this entirely true given inflation?
For the above example chart, 25 year old the person has invested the money for 10 more years than the 35 year old. Plus that $600k with inflation is approximately worth $400k 10 years ago when the 35 year old turned 60. But I suppose the real benefit is the 25 year old only invested money for 10 years compared to 25 years for the other person. But the 25 year old also had to keep the money invested for an extra 10 years.
What do you think? I'm all for saving early but this argument never made sense to me. I suppose it is an oversimplification to convince people to start saving early.