I was thinking of entering an order in an IRA for some 6-month Treasury bills at the auction that closes on Monday. Vanguard is showing the estimated yield for the 6-month at about 2.51%, while Prime MM SEC yield now is 2.25%. Odds are pretty good that the Fed will increase the federal funds rate (FFR) target by 25 basis points in December, and this chart shows Prime MM yield compared to the effective FFR (EFFR) since December 2015.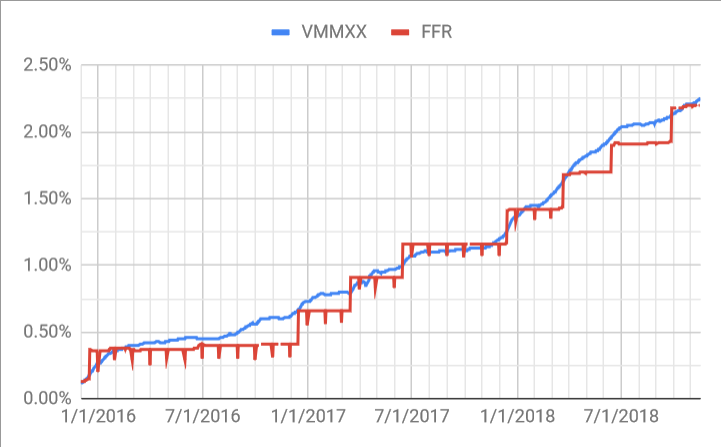 This indicates that if the Fed does increase the FFR target as expected, Prime MM should hit 2.5% in a month or two, and perhaps keep climbing if odds look decent of another FFR increase in Q1 of 2019.
Note though that the odds of an FFR increase have dropped from about 80% to about 65% in the last month:
https://www.cmegroup.com/trading/intere ... fomc.html/
.
Now I'm leaning toward just hanging out in Prime MM with this chunk of cash.
Kevin