Just heard on
www.marketplace.org
(closing remarks) that Sears, a 125 year old company is now officially a penny stock (fell below a $1). Confirmed here:
https://money.cnn.com/2018/09/28/news/c ... index.html
Interestingly, the host of marketplace said the highest stock price for Sears was reached in 2007.
A cautionary tale about buying individual stocks, no matter how long they've been around.
tried to go back to 8/31/76 to compare to the inception of S&P500 but sears must have gone public starting in 4/28/2003 (according to morningstar) and got this (you'd have 4X what you started with the S&P500, but lost 90% of what you started with Sears):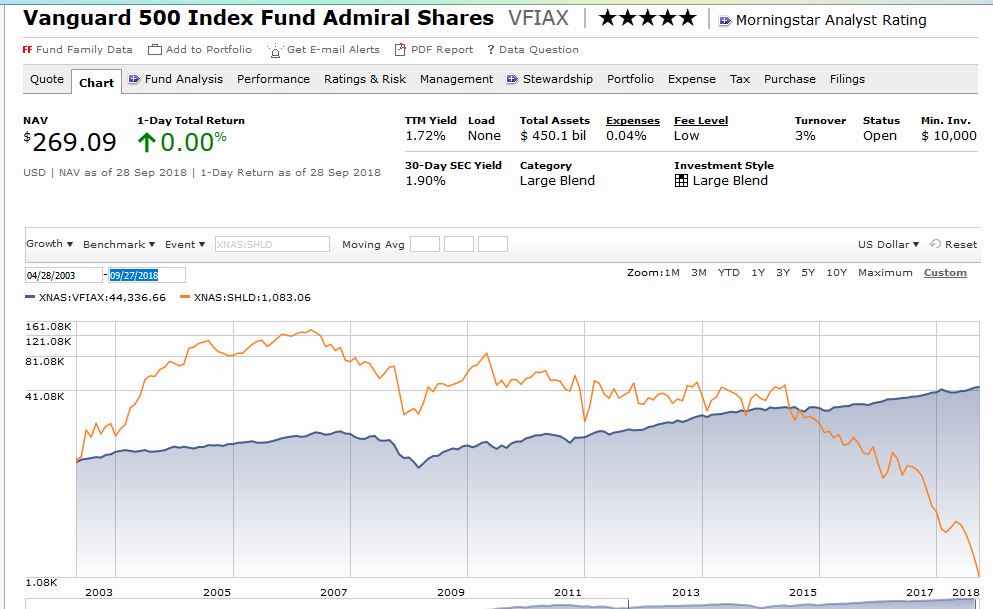 https://quotes.morningstar.com/chart/fu ... A%5B%5D%7D
William Sharpe once said "The three most important things in real estate is location, location and location. The three most important things when it comes to investing is diversify, diversify, diversify."