I've written a tool to help me, and others, help prioritize investment contributions:
https://bogle.tools/saving
It is attempting to apply all the advice in
Prioritizing investments
(wiki)
I plan to evolve the tool based on feedback from potential users like you and from the experts on Prioritizing Investments.
I'll track bugs and feedback here:
github.com/bogle-tools/site/issues
Screenshot of the tool's summary page showing advice based on data entered: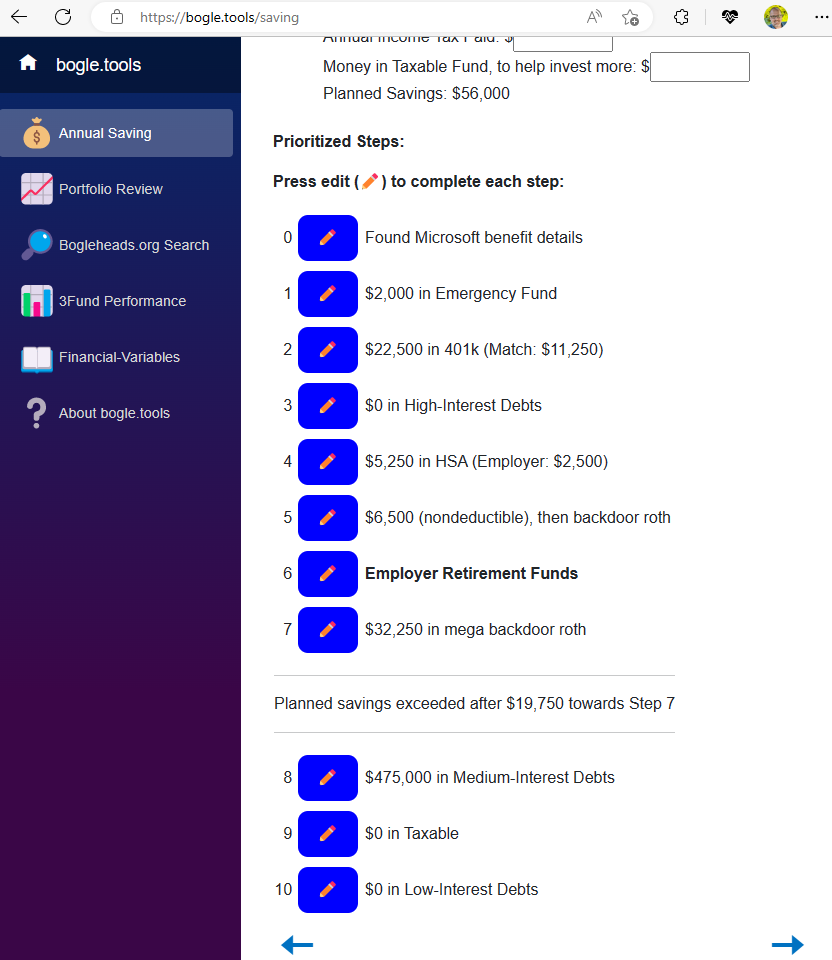 [Update: a few weeks later I added another tool to bogle.tools:
bogle.tools/portfolio
which helps creating a Portfolio Review post (
forum thread about that tool
).]
One planned improvement: I would like to make it easier for people to use the tool by pre-collecting different employer benefits (401k match, backdoor roth, etc...) - I mention that here:
site#22
. For now, if you don't work at Amazon or Microsoft, you'll need to look up your 401k matching and other benefits and enter it into the tool.
A privacy note that I just added to the
About page
:
- Privacy - None of the answers you fill out on this site get sent to my server. All calculations are done on your PC/Phone/Tablet.
(this new topic, telling you about my site, got preapproved by Advisory Board via LadyGeek)