Swap and replace "American" in the above sentence with "Australian / British / Canadian / Japanese" and you get the well-researched phenomenon known as "home country bias":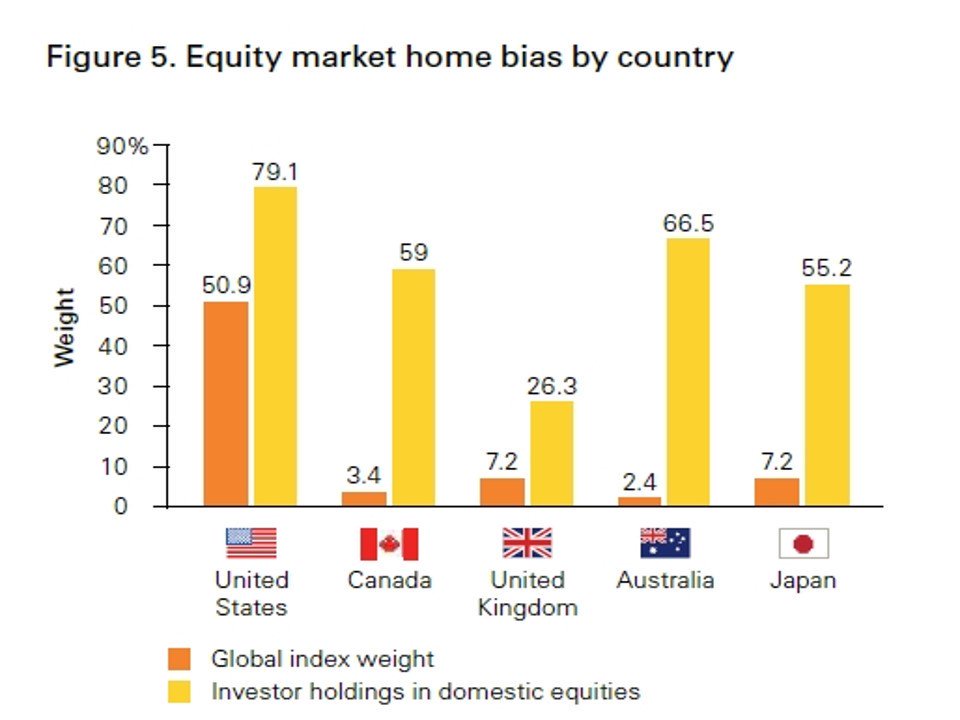 "If you're investing 80% that means you are making a massive active bet that that US stock market will outperform the rest of the world. (Pat yourself on the back if you've been lucky and done this the past 10 years). So

why am I pounding the table that this is such a bad idea

?"

https://mebfaber.com/2019/07/08/i-dont-feel-overweight/