Just before Thanksgiving, my wife and I very unexpectedly suffered the loss of her mother. Before I get started, we are going to continue using the Financial Advisor my MIL had because our lives have been turned upside down and our time is being consumed in executing the estate, caring for our 1 year old, and preparing for our 2nd child to be born in 6 weeks. For now, it is easier to let the FA do the work while we get through everything else.
So all that being said, we told the FA that we want an 80/20 split and asked them to compare what they come up with against the LifeStrategy Growth Fund (VASGX). What they recommend is of course way more involved than a simple 3 or 4 fund portfolio but the performance testing puts their allocation ~2% hire (i assume the return is after all fees, but I need to confirm). Here is what they came up with compared to VASGX
Theirs: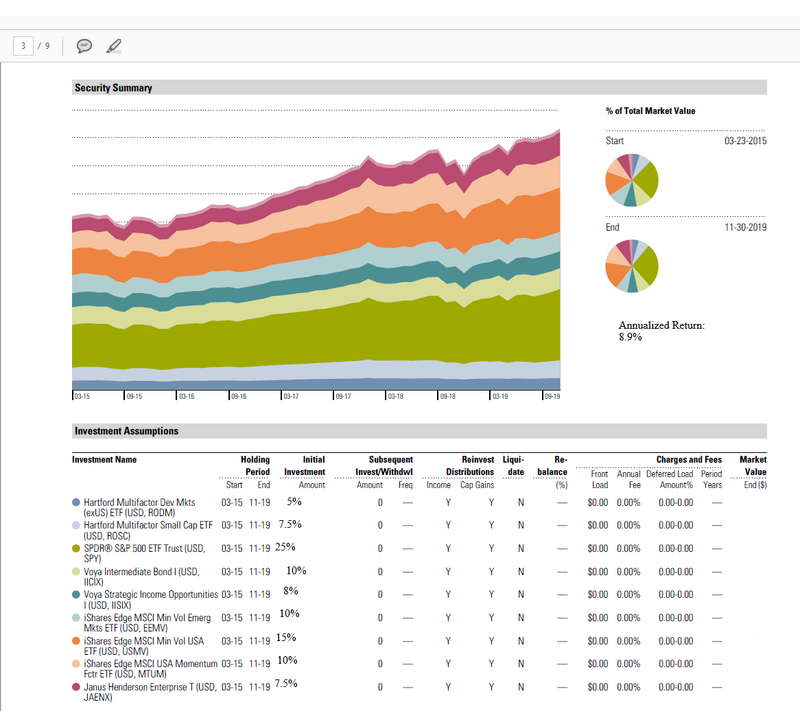 VASGX: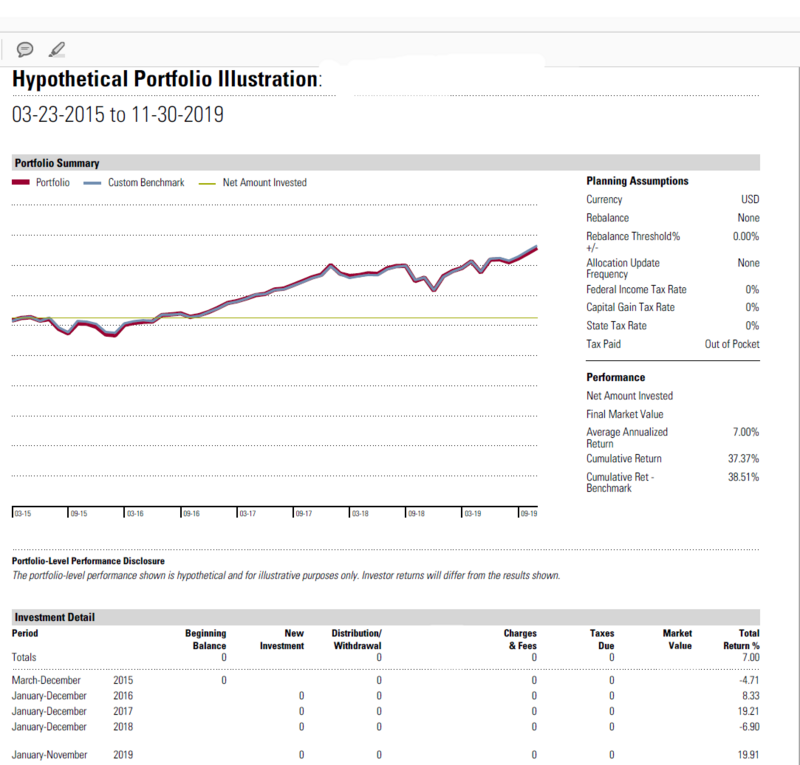 Should I go with the FA selection? I don't have the ERs but again, i'm assuming the return is after all fees paid.
Thank you all for the help